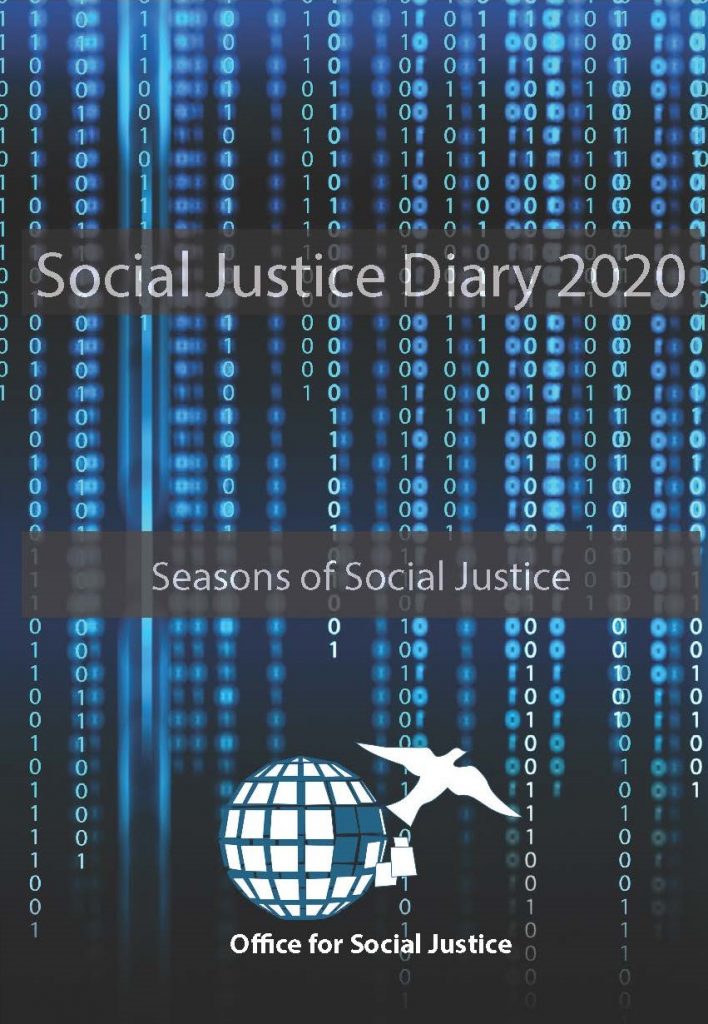 Author: Office for Social Justice
Description: paperback 14 x 20.5 cm, 56 pages
Publisher: Office for Social Justice, November, 2019.
RRP $7.50 including postage
The Social Justice Diary includes the dates of significant events, anniversaries and special days that celebrate particular aspects of social justice together with reflection material and ideas for action. Along with liturgical dates, the international days celebrated by the United Nations, and Australian national observances, this year's diary includes a range of events initiated by community groups and businesses involved in our digital world. The Social Justice Diary will be a useful and inspiring resource for schools, parishes, study groups and all who are devoted to the justice message of the Gospel.