Good Friday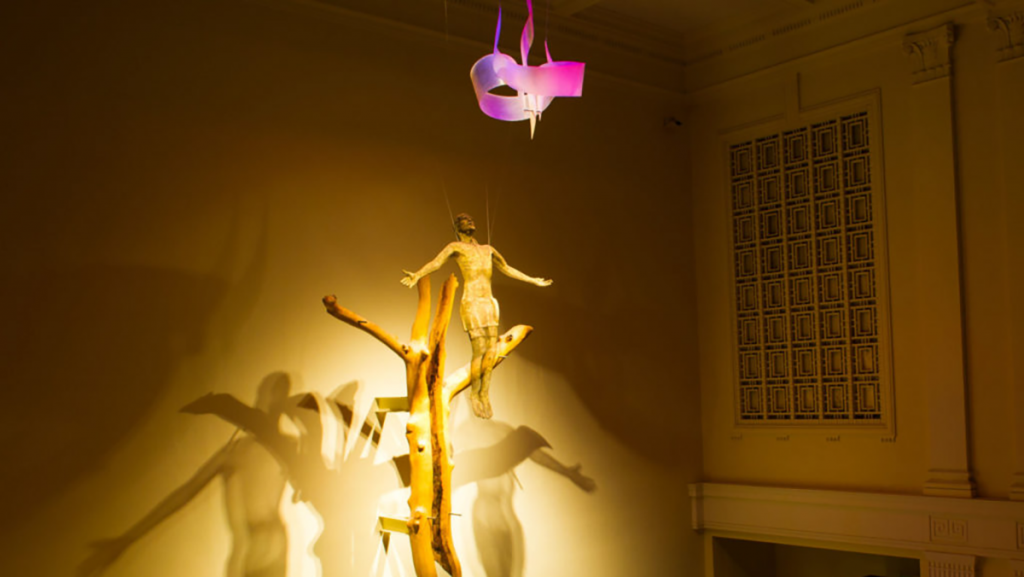 For Reflection
We were not there when Jesus was crucified – but we are here today. On Good Friday, we remember Jesus' suffering and death and unite ourselves with Jesus to those who suffer through illness, abuse, war, poverty, grief, and grinding injustice. Into this deep well of desolation, sorrow, powerless, hopelessness, and righteous anger is poured a love that reaches out in hope and memory, despite the darkness of grief and emptiness, to the sacred promise of new life. There is no turning away, no avoiding the truth and reality of pain and bitter disappointment, no easier road taken. The boundless, regenerative love of God remains. We face the crucifixions and deaths of our lives knowing that God is behind us, with us, and before us. The cross – a symbol of shame, failure and death in the Roman world – is transformed into the glorious and timeless symbol of Christian faith, victory and life.
Prayer: Anima Christi
Soul of Christ, sanctify me.
Body of Christ, save me.
Blood of Christ, inebriate me.
Water from the side of Christ, wash me.
Passion of Christ, strengthen me.
O Good Jesus, hear me.
Within your wounds hide me.
Permit me not to be separated from you.
From the wicked foe, defend me.
At the hour of my death, call me
and bid me come to you
That with your saints I may praise you
For ever and ever. Amen.
From Finding God in All Things: A Marquette Prayer Book © 2009 Marquette University.
Music
Miserere mei, Deus by Gregorio Allegri (1582-1652)
God, have mercy on me.
Miserere mei, Deus by Gregorio Allegri (1582-1652)
God, have mercy on me.
Related Events