Refugee Week
20 June 2021
@
8:00 am
–
26 June 2021
@
5:00 pm
AEST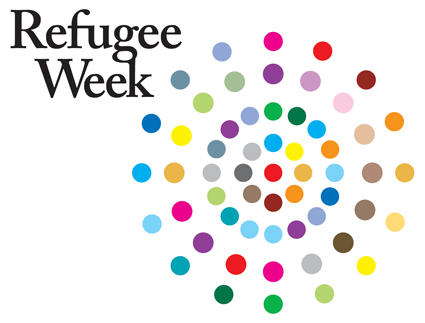 Background
The Refugee Council of Australia explains that:
"The first Refugee Week events were organised in Sydney in 1986 by Austcare. In 1987, Refugee Council of Australia (RCOA) became a co-organiser of the week, which became a national event from 1988. RCOA took on responsibility for the national coordination of Refugee Week from 2004. Major-General Paul Cullen, the foundation president of both Austcare and RCOA, actively lobbied, from the 1980s, for a global annual celebration of the contribution of refugees. His dream was achieved in 2001, when the United Nations High Commissioner for Refugees (UNHCR) coordinated the first World Refugee Day (June 20).
Refugee Week provides a platform where positive images of refugees can be promoted in order to create a culture of welcome throughout the country. The ultimate aim of the celebration is to create better understanding between different communities and to encourage successful integration enabling refugees to live in safety and to continue making a valuable contribution to Australia.
Over the past 20 years, Refugee Week celebrations have developed in a number of other countries. While there are minor differences in the dates for Refugee Week, all include World Refugee Day (June 20). In Australia, Refugee Week is scheduled to ensure that it does not clash with public holidays in any Australian state or territory." Read more…
The Office for Social Justice is pleased to be a member of the Refugee Council of Australia.
Take Part
In 2021 the theme of Refugee Week is Unity. In times of crisis it becomes clearer that we need each other to survive and to thrive. There is no better time than now to build a more cohesive community.
The Refugee Week website provides information about events taking place around the country, and lots of resources to help you to take your own actions.
More Resources
Video Showcases Refugees and Migrants On this page you can access the My Journey, Our Journey video resource produced by the Diocese of Parramatta. Among others, it features Bishop Long's own story of seeking safety.
To See and Care for Climate Displaced People Find out about the Pastoral Orientations for the care of people displaced by climate change published by the Dicastery for the Promotion of Integral Human Development.
St Joseph the Migrant Worker Bishop Long's pastoral message for the Feast of St Joseph the Worker asks "Have you ever imagined St Joseph as a migrant worker?" It highlights the situation of temporary seasonal migrant workers in Australia during the pandemic.
For Those Who've Come Across the Seas The Australian Catholic Bishops' Social Justice Statement 2015–16 challenges Australians to think again about our national response to asylum seekers, especially those who come to Australia by sea. It invites us to recognise the desperation that has driven these people to seek refuge far from their homes.
 Catholic Social Teaching on Refugees and Asylum Seekers Dr Sandie Cornish explains the main positions taken and outlines the major documents on this issue.
Church Teaching on Migration The Australian Catholic Migrant and Refugee Office provides an overview of Church teaching.