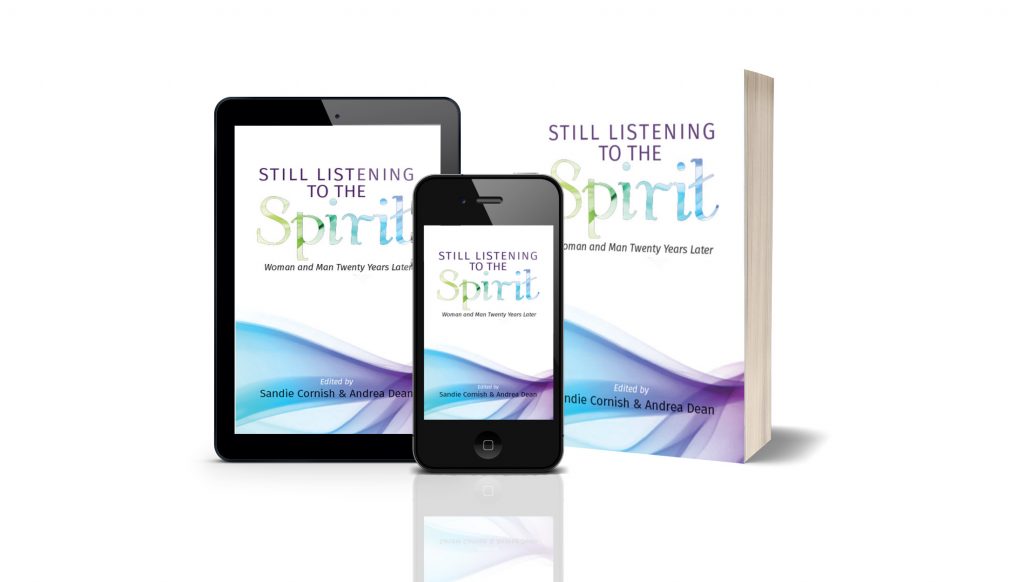 Edited by Sandie Cornish and Andrea Dean, essays by 17 contributors.
Preface by Archbishop Christopher Prowse and Bishop Vincent Long Van Nguyen OFM Conv.
ISBN 978-0-6483727-5-2 paperback
ISBN 978-0-6483727-6-9 digital
Paperback, 210 x 140 mm, 196 pages
Published November 2019.
RRP $24.99 print $14.99 digital.
Still Listening to the Spirit puts the Spotlight on Women in the Church
This collection of essays celebrates the twentieth anniversary of the publication of Woman and Man: One in Christ Jesus. Woman and Man presented ground-breaking research concerning the participation of women in the Catholic Church in Australia. Undertaken by the Australian Catholic Bishops' Conference in partnership with the Australian Catholic University and the Australian Conference of Leaders of Religious Institutes (now known as Catholic Religious Australia), the research gave rise to wide-spread hope for change.
Twenty years later, Still Listening to the Spirit presents a diverse range of perspectives on issues concerning women in the Church and in society. It provides food for thought and prayer in the discernment phase of preparation for the Plenary Council 2020. Seventeen contributors offer the fruit of their listening to the Spirit. They include internationally recognised scholars, women in leadership roles, young women, pastoral workers and mothers.
… twenty years down the track, women are still listening to the Spirit and seeking to engage the whole Church in a conversation about a more fulsome development of the participation of women in the Church, for the sake of us all, and for the sake of the Reign of God. There is unfinished business from the action commitments made by the bishops in 2000. There is also an opportunity to contribute to the communal discernment process of the Plenary Council 2020. This collection of essays engages creatively with both of these elements of the present moment.

Forward, Archbishop Christopher Prowse, Chair, Bishops' Commission for Evangelisation, Laity and Ministry and Bishop Vincent Long Van Nguyen OFM Conv., Chair, Bishops' Commission for Social Justice – Mission and Service