We are now in the Season of Creation. Running from September 1st to October 4th each year, this ecumenical season serves as a time of reflection, celebration, and action dedicated to the environment. It is a time when communities worldwide come together to acknowledge the interconnectedness of all life forms and to renew their dedication to caring for our common home.
We are all invited to engage in a variety of activities and initiatives. These range from tree planting and clean-up efforts to educational events and advocacy campaigns aimed at addressing pressing ecological challenges.
7 September is National Threatened Species Day. It reminds us of the many animal and plant species which are in danger of becoming extinct and the work we need to do to prevent this from happening.
Last year's Plenary Council encouraged us to tap into the wisdom of Aboriginal and Torres Strait Islander Peoples to help us to care for country better. This resource offers some information on some of the species in danger of being lost, campaigns in which you can get involved to help save them, and the work that First Nations Peoples are doing to protect threatened and endangered species.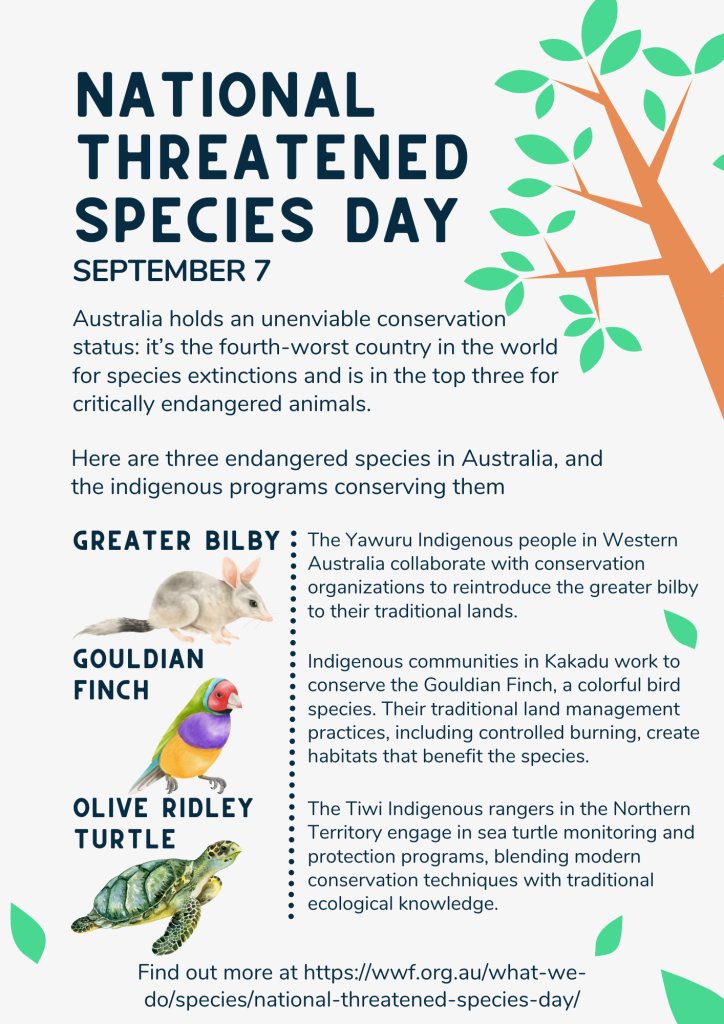 Please also note that Caritas Australia will host an online launch of the Season of Creation today, Monday, September 4, 6pm-7pm AEST, offering participants an enriching and informative experience through its Catholic Earthcare program.
Participants in the online launch will learn how to create a Laudato Si' Action Plan. Participants will also gain access to the Australian Guide to Laudato Si' Action Planning. Created by Caritas Australia, the guide will help users initiate practical, meaningful change within their own parish, school, household or organisation as they plan and take action to live Laudato Si'.
The Office has also obtained a limited number of copies of the booklet produced by the Vatican's Dicastery for Promoting Integral Human Development and the Stockholm Environment Institute, Our Common Home. These are available in packs of ten for a small price. You can order them on the ACBC Shop: https://shop.catholic.au/Our-Common-Home-A-Guide-to-Caring-for-Our-Living-Planet-Bundle-of-10-p583306943