1961: First raising of the Morning Star flag, West Papua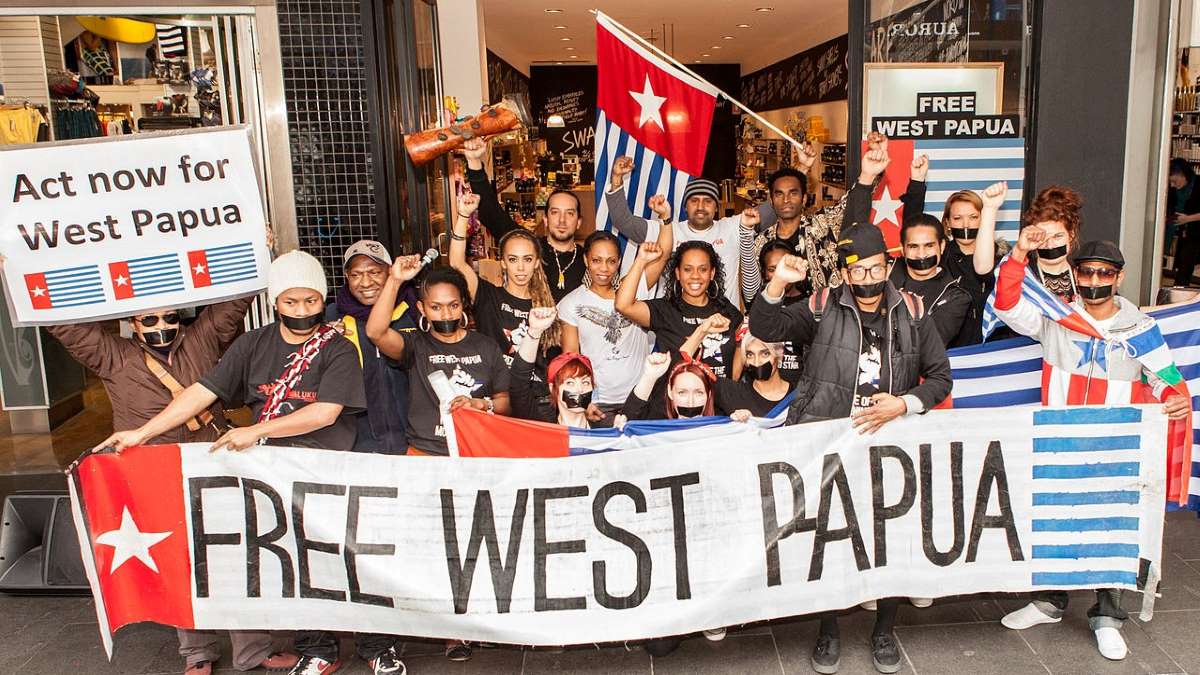 On this day in 1961 the West Papuan national flag, the Morning Star was first raised.
The flag was raised by West Papuan legislators who had been promised independence by then-colonial ruler, the Netherlands.
Although the Netherlands' commitment did not come to fruition, the flag prepared for an independent West Papua continues to be a symbol of the desire for self-determination and independence for the West Papuan people.
2021 marks the 60th anniversary of the first flag raising.
In 1962 Indonesia invaded West Papua, an act later recognised by the United Nations General Assembly in 1969. Since then, the raising of the Morning Star flag has been treated as a criminal offense. It is a symbol of the ongoing struggle for West Papuan independence.
On this day each year marches, prayer services and flag raising ceremonies are held to commemorate the first raising of the West Papuan national flag, the Bintang Kejora or Morning Star.
This year there are concerns over violence in the area.
Peter Anrdt, Executive Officer of the Catholic Justice and Peace Commission of the Archdiocese of Brisbane spoke to ABC Radio National News in early November.
Action
Find out more about the history of West Papua here.
Visit the website of the Pacific Conference of Churches to find out about their latest actions in solidarity with the people of West Papua.
And visit the International Coalition for Papua (ICP) which has a wealth of resources on human rights in West Papua: https://www.humanrightspapua.org/
Find out more at West Papua Flag Day