1991: Aboriginal Deaths in Custody Royal Commission Final Report signed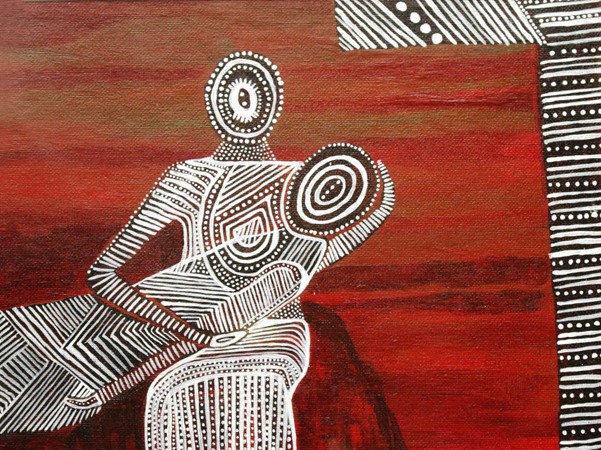 For Reflection
"… and you will know the truth, and the truth will make you free."

John 8: 32
The 1991 Aboriginal Deaths in Custody Royal Commission Final Report was a painful and key step in the process of radical truth telling in regard to the treatment of Aboriginal people in Australia, especially when in police custody. There were over 300 recommendation from this report, and many are still to be implemented. 434 Indigenous people have died in custody since 1991. There is still much listening and work to do to achieve real justice for all Australians.
From the 2017 Uluru Statement from the Heart:
"Proportionally, we are the most incarcerated people on the planet. We are not an innately criminal people. Our children are aliened from their families at unprecedented rates. This cannot be because we have no love for them. And our youth languish in detention in obscene numbers. They should be our hope for the future.
These dimensions of our crisis tell plainly the structural nature of our problem. This is the torment of our powerlessness.


We seek constitutional reforms to empower our people and take a rightful place in our own country. When we have power over our destiny our children will flourish. They will walk in two worlds and their culture will be a gift to their country."

From the Uluru Statement from the Heart, 2017
Prayer
Reconciliation Prayer
Holy Father, God of Love,
You are the Creator of all things.
We acknowledge the pain and shame of our history
and the sufferings of Our peoples,
and we ask your forgiveness.
We thank you for the survival of Indigenous cultures.

Our hope is in you because you gave your Son Jesus
to reconcile the world to you.
We pray for your strength and grace to forgive, accept and love one another,
as you love us and forgive and accept us in the sacrifice of your Son.

Give us the courage to accept the realities of our history
so that we may build a better future for our Nation.

Teach us to respect all cultures.
Teach us to care for our land and waters.
Help us to share justly the resources of this land.
Help us to bring about spiritual and social change to improve the quality of life for all groups in our communities, especially the disadvantaged.
Help young people to find true dignity and self-esteem by your Spirit.

May your power and love be the foundations on which we build our families,
our communities and our Nation, through Jesus Christ our Lord.

Amen.
From the National Aboriginal and Torres Strait Islander Catholic Council, Wontulp Bi-Buya Indigenous Theology Working Group 13 March 1997 Brisbane, Qld.
Music
First Nation (2020) by Midnight Oil from The Makarrata Project
Related Events